River Dell varsity boys basketball team eight-game winning streak ends in a loss to Bergen Catholic in the Bergen County Jamboree
Image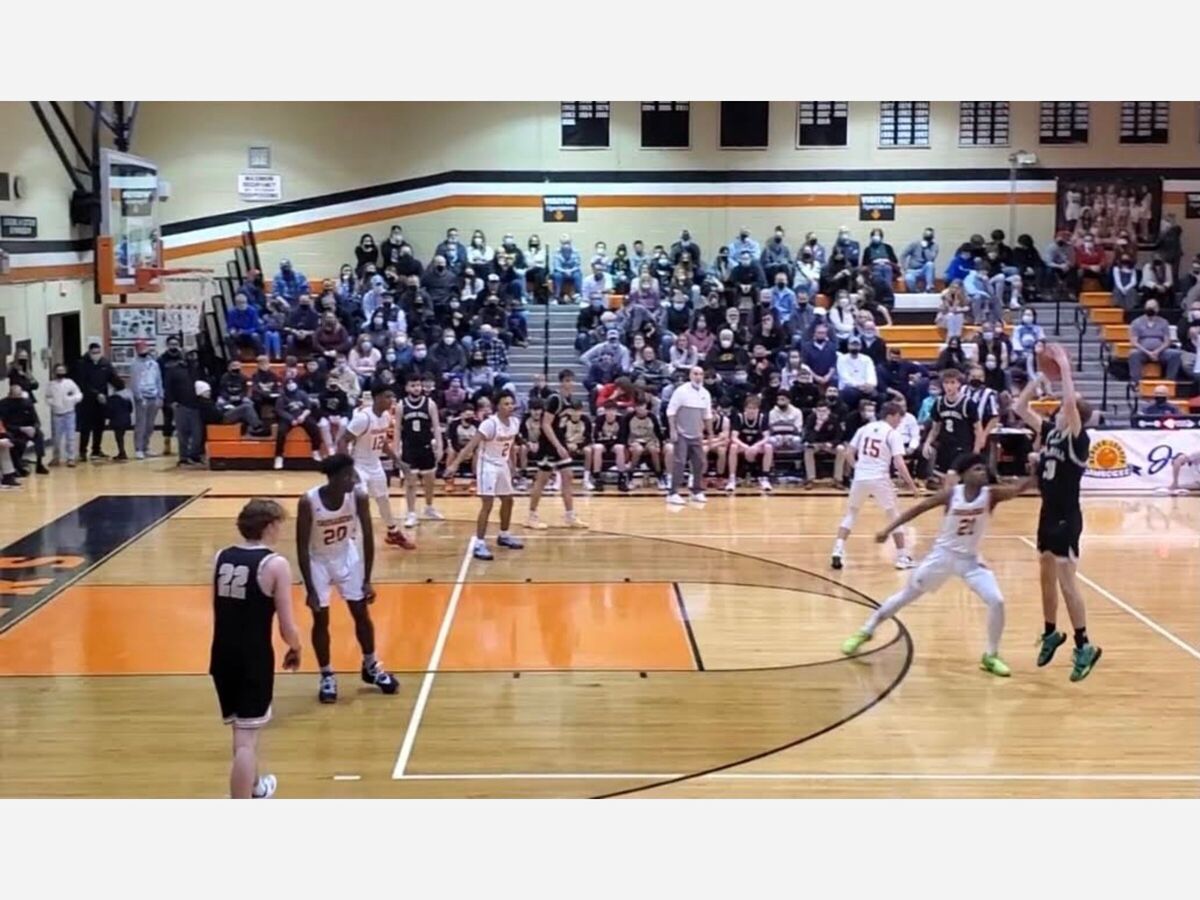 Fresh off a remarkable 49-45 overtime victory over Westwood where they trailed at one point by 19 points in the second quarter, the River Dell Golden Hawks varsity boys basketball team returned to the hardwood court in the Bergen County Jamboree Round of 16 at Tenafly High School. The Golden Hawks were on a hot streak, having won eight straight games.
The Golden Hawks were facing off against an Oradell crosstown high school in the Bergen Catholic Crusaders. An electric atmosphere at Tenafly High School with the bleachers at total capacity with fans from both high schools well represented.
Braden Kreutzer on the environment in the gym at Tenafly High School, "I loved it, being able to play in a packed gym and the Jamboree." "I remember going to the Jamboree games and watching other teams." It was surreal for it to happen to us.
Displaying no intimidation, River Dell went toe-to-toe with the Crusaders in the first quarter. The Golden Hawks shot the ball effectively from the perimeter.
The Crusaders utilized their athleticism, size, and length to drive to the rim for lay-ins and dunks. That resulted in an 18-11 lead. Towards the tail end of the quarter, a quick spurt by River Dell trimmed the margin to 18-15.
In the second quarter, the Golden Hawks continued to display a ton of determination. Braden Kreutzer and Hamilton Roth combined to score 12 points. River Dell stayed within striking distance at 32-27 at the four and half minute mark.
On the flip side, the Bergen Catholic duo of Will Richardson (17 points) and Julian Brown (19 points) proved to be an offensive juggernaut in the first half, tallying 23 points. The Crusaders methodically scored at will to widen the advantage to 44-31 at halftime.
"I think our guys were tired, playing Bergen Catholic they seemed liked they had barely broken a sweat," Braden Kreutzer explained. "We had a little trouble getting the ball over half court for a couple of possessions." Those guys are elite, and we never played in these types of games, and they were just too quick.
Bergen Catholic poured it on in the second half as they outscored the Golden Hawks 31-15 to coast to the 75-46 victory. Braden Kreutzer finished with 16 points and four trifectas, while Hamilton Roth added 11 points.
"I have been working hard to develop my jump shot and comfortable in taking those shots," Braden Kreutzer described. "We knew that it was going to be hard getting shots in the paint, so we had to focus on kicking out shots which I was able to make."
River Dell (11-5, 2-3 Big North Patriot) returns to action on Tuesday, February 8th, hosting Mahwah (16-4, 3-1 Big North Patriot) at River Dell High School, with tip-off set for 7 p.m. The last time both teams met was on January 6th the Thunderbirds won 61-46 at Mahwah High School.
"It's going to be another good game, they got us at their place a couple of weeks ago." "Especially after this game, we proved something to ourselves that in those 14 minutes, we hung around with those guys (Bergen Catholic) and we can play with any team in the county(Bergen County)." "We have to limit the turnovers for sure, take care of the ball, play with heart and our brand of basketball."