River Dell falls to Dumont in the Bergen County Tournament
Image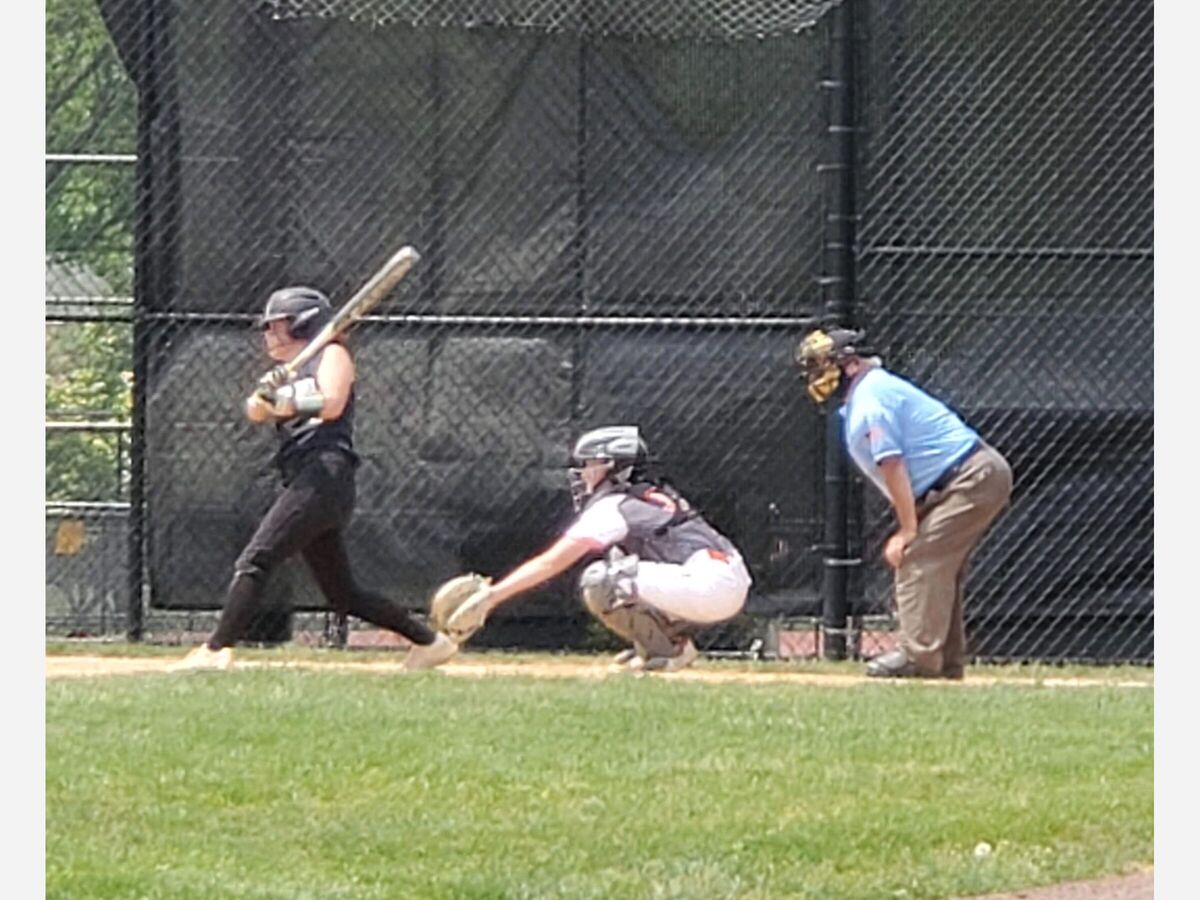 Winners of three in a row, the River Dell Golden Hawks(13-6, 11-4 Big North) varsity softball team were attempting to keep the winning streak going against Dumont(12-8, 7-7 Big North) in the Bergen County Tournament Round of 32 on Saturday afternoon at River Dell High School.
Early on, both teams had quality scoring opportunities to cash in but failed to do so. Dumont broke the stalemate scoring two runs off River Dell starting pitcher Caitlin Nader in the third inning. Starting pitcher Daniella Velluzzi contributing at the plate; an RBI double made it a 2-0 game.
After Dumont loaded up the bases to start the fifth inning, Golden Hawks Head Coach Brian Calabrese made a pitching change with Grace Basil on the mound. Shortly after that, the wheels came off as the Huskies sent 13 hitters to the plate, scoring eight runs on seven hits in the inning.
In the bottom half of the frame, River Dell answered back with two runs. Dumont responded in the sixth, plating four additional runs. Despite the large deficit, the Golden Hawks fought back in the mid-sixth. Grace Basil drove in her second run of the game on a single. First baseman Gabby DeGroat ripped a bases-loaded double that made it a 14-7 game.
However, the lead proved to be insurmountable as the Huskies went on to the 15-7 victory. Starting pitcher Daniella Velluzzi tossing a complete game, yielding seven runs on eight hits, walking one, and striking out four.
Head Coach Brian Calabrese on the loss, "They strung those hits together, their coach had them prepared, a good plan executed it and was aggressive at the plate." "It took us too long to get going, another game where you had a team that was on their toes and a team on their heel and the way it played out."
"This team(River Dell) will always fight until the last out, and you saw it; I think it was 10-0, and we scratch back with seven runs." "I'm proud of the way we're doing this season, and it's just unfortunate we didn't play well today." You can throw it out the door, and let's move on to the next one.
"My message moving forward is with Ramsey beating Mahwah, the league is still wide open now, we have three league games next week, and if we take those league games, we can share a title for the league." "We're in the middle of the road for the states, going to probably play someone that we have already seen and very comparable to our team."