Caitlin Nader shines in River Dell 2-1 win over Northern Valley Old Tappan
Image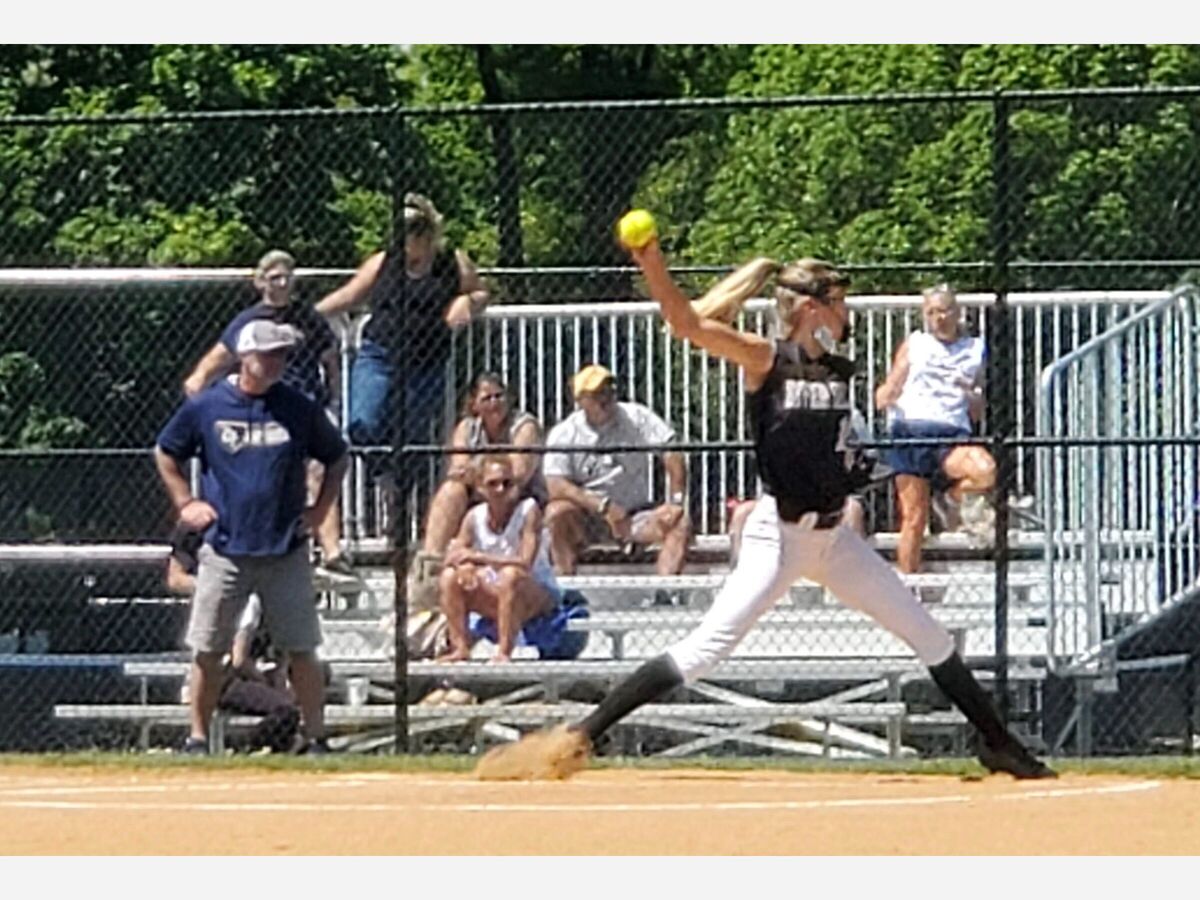 River Dell(11-5, 1-3 Big North Patriot) varsity softball head coach Brian Calabrese did not mince any words when it came to the team's effort after a second consecutive loss at home on Thursday to Ramsey. "They were not aggressive at the plate and in the field." "If you watched Ramsey, every ball they charged and throws were accurate, and they backed up their pitcher."
Heading into Saturday's game against a potent Northern Valley Old Tappan squad, sporting a 10-3 overall record and undefeated at 6-0 in the Big North National Calabrese, not only had a message for his team after Thursday's defeat but heading into the game against the Golden Knights.
"We have a huge game coming up over there; the message to the girls is ready to play the game it's supposed to be played, which is aggressive because playing on our heels today didn't get the job done." The message this morning is when we play together, we can beat anyone in the county, but it's up to you to execute on defense.
Tagged for nine runs, eight of them earned and yielding ten hits in 3 1/3 innings on the mound in Thursday's game against Ramsey, starting pitcher Caitlin Nader got the starting nod. Right off the bat, Old Tappan put the pressure on loading up the bases with one out. Unlike on Thursday when Nader surrendered three runs this time around, striking out the last two hitters to escape the jam.
With two outs in the bottom half of the frame, the Golden Hawks offense went to work. Second baseman Grace Bail drew a walk, catcher Isabella Molina got hit by a pitch, and right-fielder Apollonia Carrelli drew a free pass to load up the bases. Stepping up to the plate, Nader delivered in the clutch by belting a two-run single to right field.
"I knew I needed to get a hit, we needed runs to win, and we haven't been hitting well, but I got lucky," Caitlin Nader explained.
In the second inning, the Golden Knights had runners on second and third with two outs, but Nader managed to get Old Tappan shortstop Olivia Cataldo to pop out to first baseman Gabby DeGroat.
Looking to build upon the 2-0 advantage, River Dell had runners on first and second with one out, but Golden Knights starting pitcher Raegan Germano wiggled out of the jam. Germano dominated through the first three innings of play, striking out seven hitters.
Old Tappan finally got on the scoreboard in the fifth inning. Centerfielder Isabella Chugranis led off with an infield single, advancing to second base on a passed ball and eventually coming around to score when Golden Hawks shortstop Sophia Firneno misplayed a ground ball hit by second baseman Tina Chugranis. However, Nader limited the damage by retiring the last two hitters.
Raegan Germano continued to overpower the Golden Hawks hitters, increasing her total to 13 by the end of the sixth inning. Equally up to the task was Nader, whiffing two of the three hitters faced in the top 6th.
"Caitlin Nader is one of the best pitchers I have ever coached, Head Coach Brian Calabrese described. "She's calm, cool, and executes her pitches, and that's why she is the captain." "She knows her responsibilities, leads on and off the field, and has been doing for us all year."
"Caitlin Nader isn't a pitcher that's going to strike out 10 to 15 batters; she's going to get five to six batters a game, and the rest are going to be up to the defense."
Old Tappan refused to go away quietly in the seventh inning. Isabella Chugranis hitting a bloop single to shallow left field, with Chugranis advancing to second base, followed by Olivia Cataldo reaching on an intentional walk.
One of the most significant defensive sequences of the game occurred next, with Tina Chugranis cranking a single to centerfield. Cognizant of the indecisiveness of Olivia Cataldo running on the play, River Dell centerfielder Stephanie Krasas fired the ball to second baseman Grace Basil for the out.
Still not out of the woods with runners on the corner and two outs, Nader kept her poise as she induced Tina Chugranis to line out to first baseman Gabby DeGroat to seal the Golden Hawks 2-1 victory. Caitlin Nader finished allowing six hits, walking two and striking out six.
Caitlin Nader on the seventh inning, "They had their top order up, big hitters and Stephanie(Krasas) made that great play." "We usually don't work on that play, but it was a great play by her, and Gabby(DeGroat) had two great catches at first(base)."
Head Coach Brian Calabrese on the win, "It was a complete team effort; they didn't take the at-bats into the field and stayed the course." "They knew we had to have a tight defense against this team because they're a very good hitting team."