River Dell JV girls basketball team stays unbeaten after 45-30 win against Ramsey
Image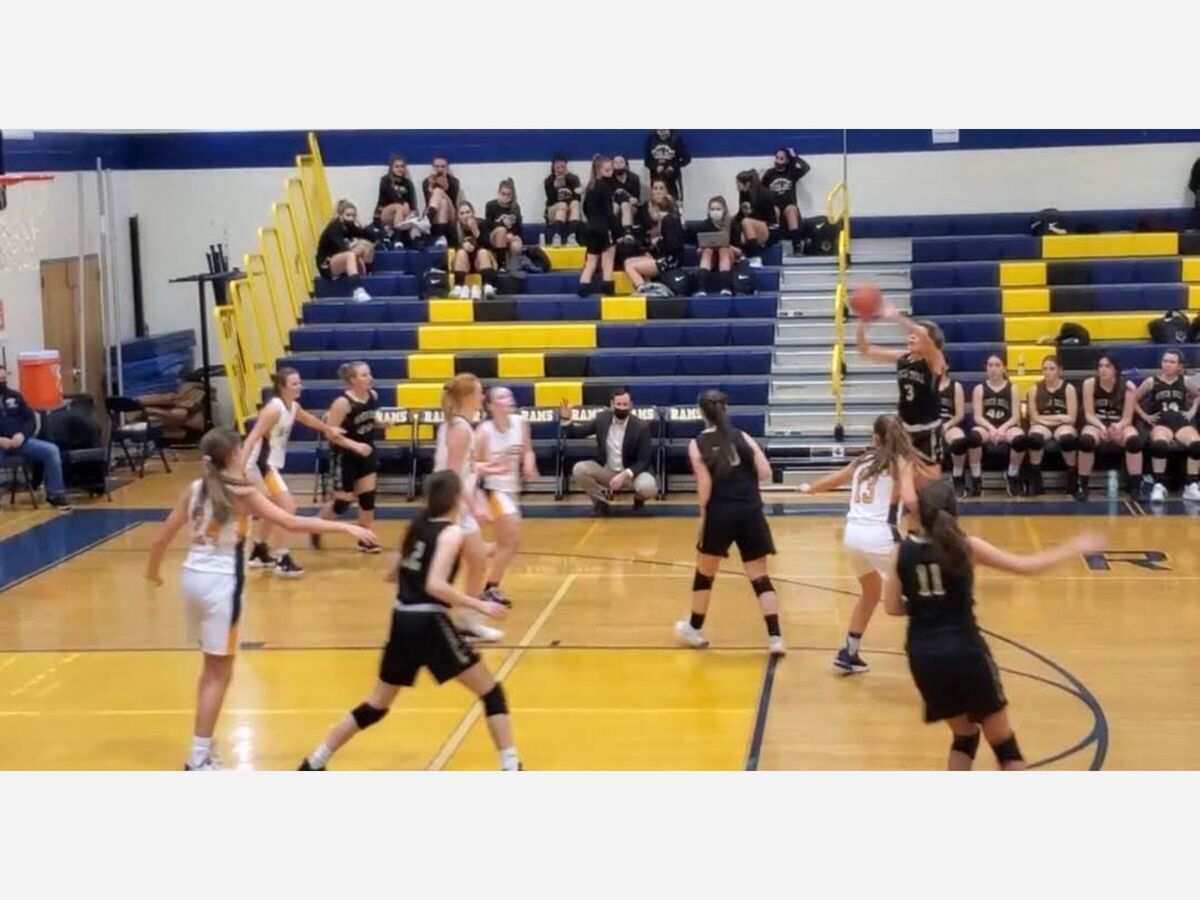 A week removed after a victory over Mahwah that extended their undefeated record to 10-0, the River Dell Golden Hawks JV girls basketball team returned to action facing off against Ramsey at Ramsey High School.
The long layoff did not affect the Golden Hawks as they raced out to a 10-0 lead five and half minutes into the first quarter. Junior Hailey Volmar provided a significant spark dropping in seven points. "I was excited to play Ramsey; once I got the first in, I just kept going," Hailey Volmar explained.
River Dell led at the end of the first quarter 15-6. The scoring output leveled off in the second quarter, but the Golden Hawks still managed to take a 21-13 lead at halftime. Hailey Volmar continued to flourish on the offensive end, tallying four additional points.
"In the second quarter I didn't have as many points, but I felt our team worked really well together," Hailey Volmar described. "We played great good defense and they were having trouble getting shots."
Once the third quarter commenced, junior Erin Nader put on a scoring clinic, registering 11 points, including burying three trifectas. River Dell extended their advantage to 38-25 over the Rams when the period ended.
"Shooting those outside shots is about having that confidence," Erin Nader noted. "Once you see that ball going into the net one time, it's much easier to keep shooting." My teammates did a great job of driving and kicking out the ball to me so I could be able to shoot those three-pointers. Coach (Charlie)Weinfeld constantly reiterates that we need to work the ball around, get a good shot, and not just settle for one.
Starting off the fourth quarter, Erin Nader was in the zone behind the arc, canning her fourth triple. Another low-scoring quarter did not affect the outcome as the Golden Hawks cruised to the 45-30 victory and extended their unbeaten record to 11-0. Erin Nader poured in 18 points, while Hailey Volmar finished with 11 points.
Erin Nader on the win and undefeated record, "Ramsey is a really good team, and they were a good opponent." "We did a really good job communicating and that was the key to winning the game."
"It's a really good feeling, being together and playing for so long makes it even more special." "Having the undefeated record can be pressure at times when we are in a big game and don't wait to break it but it really motivates us and helps us to do our best."
"It's a really great group of girls and we're really close friends and become closer throughout the season and just helps us on the court to be able to communicate better with each other in games and off the court as well."
"Coach (Charlie) Weinfeld has been coaching at our school for a few years, I've been playing for him, and he is a good coach." "He always wants us to do our best and be very competitive." He tries to motivate us to get that win."
"We've gotten shutdown due to cancellations and postponements, but it has contributed to our success because it pushes us each day and to work harder and get better each day." "We don't if we are going to get shut down or when our last game or practice is, but we just go out there and leave it on the court."
The Golden Hawks (11-0) look to keep the unbeaten streak going when they square off against IHA(Immaculate Heart Academy) on Saturday, February 19th at Immaculate Heart Academy High School, with tip-off set for noon.
Hailey Volmar, on the upcoming game vs. IHA, "We're all determined to stay undefeated throughout the season, so we have to give it our all, especially against IHA and probably our best competition this year." "It's a lot of pressure but if we work together as we always do and keep our confidence up we'll be fine."
Erin Nader on the keys to a win against IHA, "They're an excellent team and going to bring the energy and intensity." "We need to match their energy and intensity, play for all 32 minutes together as a team, working together and communicating on offense and defense." Just playing how we have been the whole season and leaving it all on the court.