River Dell varsity girls basketball team stays unbeaten with 72-32 win over Cliffside Park
Image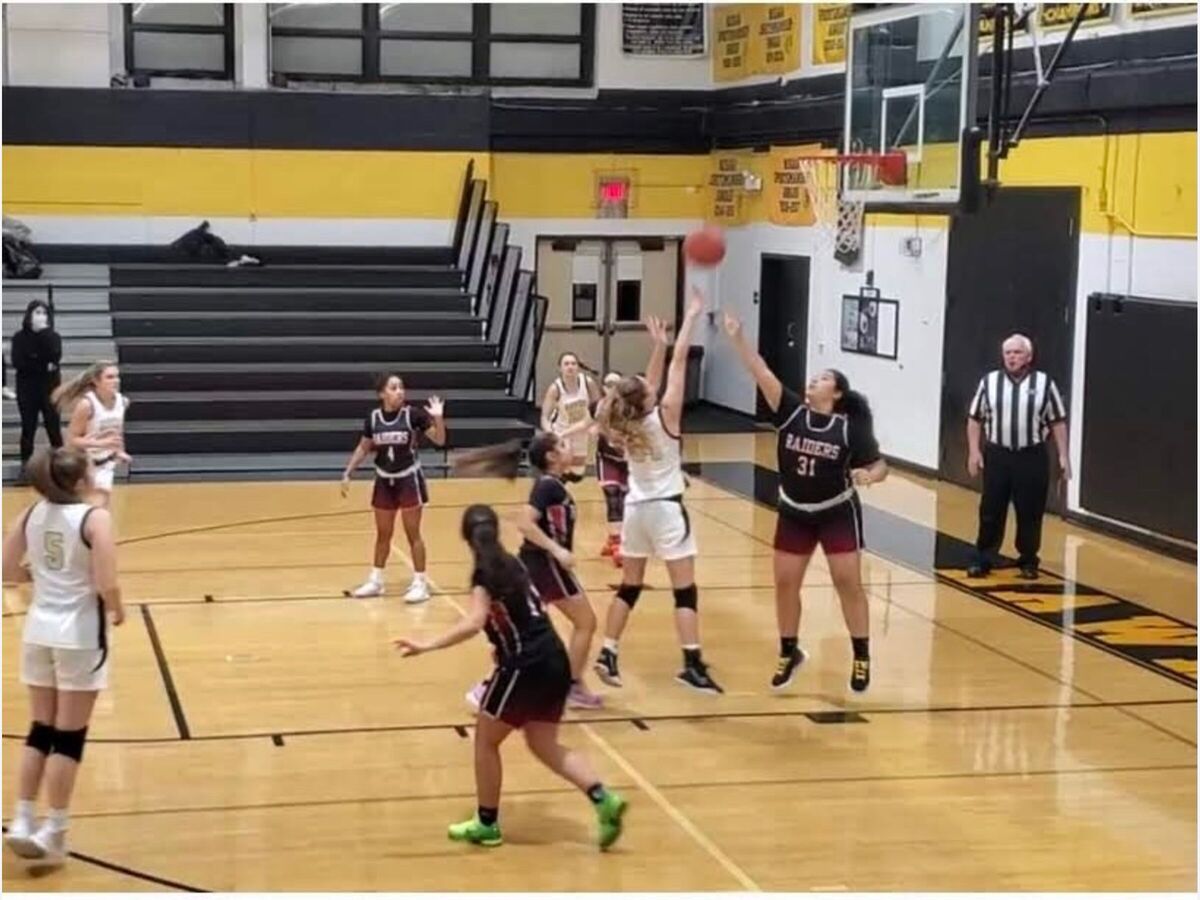 The River Dell Golden Hawks varsity girls basketball team (9-0, 3-0 Big North Patriot) returned to action hosting Cliffside Park (3-9, 2-3 Big North American) at River Dell High School. River Dell was dominant in the last three games, winning by an average of 31 points.
Right from the opening jump ball, the Golden Hawks wasted no time jumping out in front as senior Sophia Firneno drove quickly to the rim for a lay-in-off glass. River Dell bolted out to a 7-0 lead with less than six minutes left.
River Dell senior Isabella Gilmour came out sizzling on the offensive end, tallying 11 points. Gilmour scored in different ways, whether driving to the basket for a jump shot, lay-ups, and canning a trifecta that widened the advantage to 14-2 at the three and half minute mark.
"I happened to be there right by the basket, and it could have been anyone in that circumstance," Isabella Gilmour explained. "Everyone was getting rebounds, passing it around and finding the open player."
"We have all been playing together on varsity since my freshman year and three years now know how to play with each other, a lot of practices and know each other strong suits and pick each other up." "We're family and really makes it so much easier and fun who's going to be open, make the shot and execute plays."
Senior Kayla DePol also fueled the collective effort in the first quarter, netting seven points. By the time the quarter ended, the Golden Hawks had held a commanding 24-10 advantage.
"We just had a of energy and came out strong and played together," Kayla DePol noted. "We passed the ball really well, had a lot of fast-break points and lay-ups that gave us a big lead."
"Isabella(Gilmour) is just so energetic, and she can get to the basket better than anyone." "She is just always driving and making things look so easy." She did a great job finishing her lay-ups and running fast-breaks on the floor.
The Red Raiders managed to keep the game within striking distance in the second quarter. However, River Dell closed the first half out on a solid note leading 40-16. Isabella Gilmour dropped in 17 points.
River Dell Head Coach Lindsay Steffner on the first half, "Cliffside Park is a scrappy team, number four Maya Winters (16 points) is just very fast and quick and no matter how good our defense was she was able to find that weakness at times."
"I told the team what we need to do in taking care of the ball and playing a good defensive half-court game." "I challenged a lot of them to get offensive rebounds and working on getting put backs."
Isabella got a lot of buckets in transition; she was excellent; she had four offensive rebounds and could capitalize.
Isabella Gilmour on teammate Kayla DePol's offensive production in the first half, "Kayla (DePol) is so good and aggressive." "She is that spark you always need and can drive the lane and make shots." She was getting steals and rebounds and passing the ball to me for lay-ups, and I would not have been able to score without Kayla for sure.
Once the third quarter got underway, the Golden Hawks did not step off the gas pedal as they pushed the lead to 59-22 at the end of the quarter. That enabled Head Coach Lindsay Steffner to empty the bench.
"It's good to see the kids off the bench capitalize on their minutes right away and I'm really thrilled with," Head Coach Lindsay Steffner stated. "Someone like Lizzie Puentes ended up with six points, four rebounds, two steals and one assist in five minutes of action." I think we had 12 players score and 14 players played.
River Dell went on to coast to the 72-32 victory as they stayed unbeaten at 9-0 on the season. Isabella Gilmour finished with 23 points, while Kayla DePol added 13 points.
Kayla DePol on chipping in 13 points and contributions from the bench," I have always focused on defense, sometimes too much and get tired on offense because I put everything into defense but tonight defense led to offense so I would get steals and start a break and give the ball to people running up the floor." "I was able to score myself and had Sophia (Firneno) and Sarah (Vanderbeck) distributed the ball really well."
"We have a deep bench; we have a lot of girls on the team, and all of them are outstanding players and skilled in different ways." "They get more and more exposure and comfortable and ready to go in the bigger games." Lizzie Puentes came in with so much energy and aggressiveness and had good minutes, and Kasey Ziegler, a freshman, came in and had a pretty good game.
The Golden Hawks hit the road for the next three-game, starting with a critical Big North Patriot Conference game at Westwood (9-2, 3-0 Big North Patriot) on Saturday, January 22nd, with the tip-off set for noon at Westwood Regional High School.
Head Coach Lindsay Steffner on the upcoming schedule, "We're focused on our goals, and that is to win the league." "We can't look ahead any more than each practice and game." We will watch the film and talk about Westwood's strengths and weaknesses and how we will attack them; then we will show and take care of business on Saturday.
Isabella Gilmour on the match-up vs. Westwood, "Westwood is a league game, and we want to win the league outright." "We split with them last year and want to show them we can beat them this year." If we play super strong as we have been in these past three games, we'll do well.
Kayla DePol on the game against Westwood, "That's a crucial game, Westwood and we are the only two undefeated teams in the league and we're competing with them for the league title." "Last year we tied them winning the league, but we want to win it outright this year and they have been our biggest league rivals." Going in there and getting a win is super important, and we know that they're a good team, but if we can play our best game like tonight on offense and defense, I think we can win.