Senior Lauren Gillies flourishes on River Dell High School Field Hockey Team
Image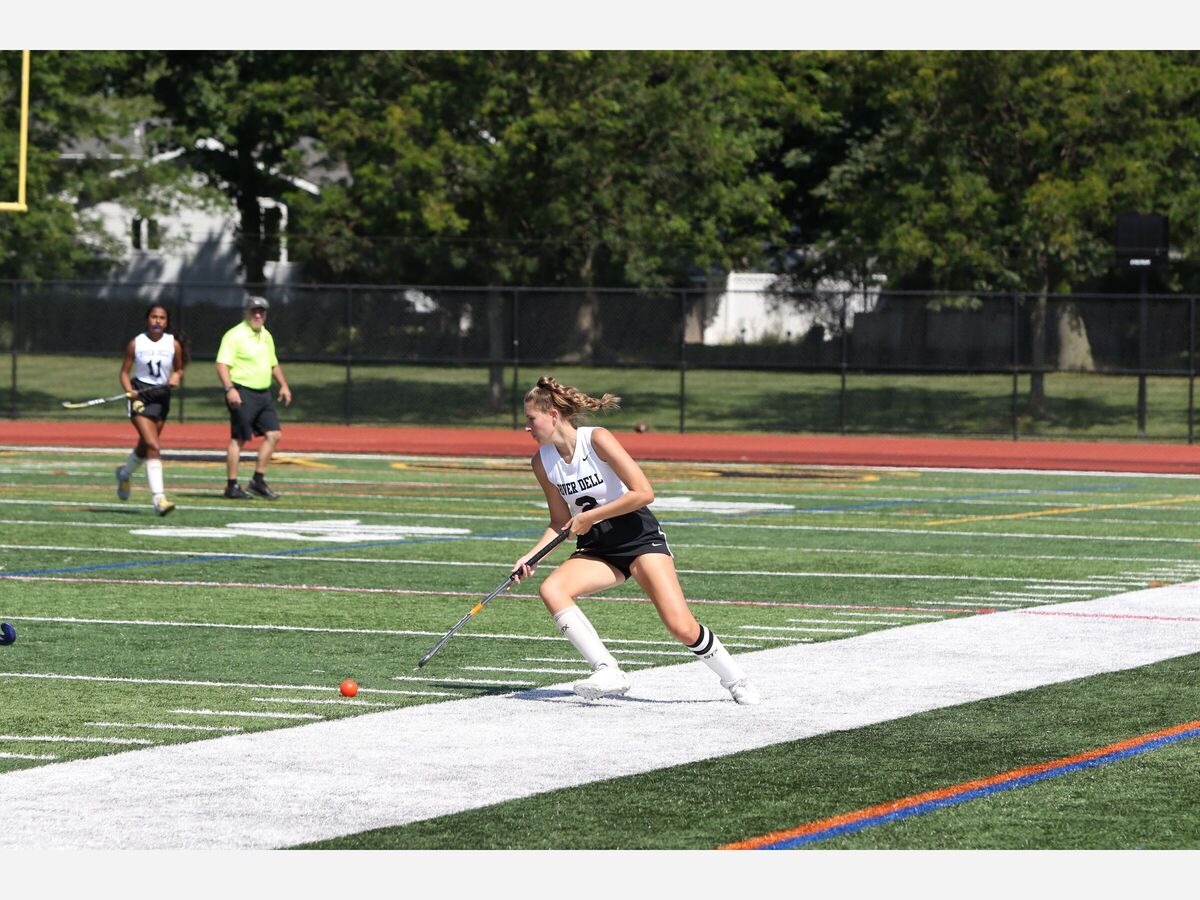 From an early age, specifically first grade Lauren Gillies enjoyed playing sports, especially soccer and swimming. By the time Lauren Gillies reached River Dell High School, she had developed an interest in field hockey. Eventually, a friend convinced Lauren Gillies to join the field hockey team.
Lauren Gillies on deciding to choose field hockey, "It's just the fact that it's so different from other sports but yet so similar and I've never seen a sport like this before and getting the opportunity to play." "It was awesome, just the way it's played and so fast." The coaching community here is so great that I fell in love with it.
Initially finding freshman year challenging in academics, games, and practices, Lauren Gillies relied on family, study hall, teachers' and a friend who was a senior who helped her get through the roughest patches.
"My older brother(Brendan) and cousin(Jack) were in the high school so I knew about sports and culture," Lauren Gillies explained. "The teachers, administration and Mr.(Denis)Nelson here are great, every supportive and understand if you have a game or practice and help you out."
Lauren Gillies elevated her game with only two seniors in her sophomore year by tallying seven goals and 15 points. Gillies lived up to the billing in her junior year, scoring eight goals while registering 16 points. This season, Gillies is thriving on the field, leading the Golden Hawks with eight goals, six assists, and 22 points.
"I've been on varsity for three years so once I started understanding the game and seeing how it works I was able to be successful in scoring," Lauren Gillies stated. "Throughout the years I have learned the way to shoot, get around the goalie and working with my teammates." I play forward mostly, which is different than most positions because you have the most scoring opportunities, and I like to run the ball down a lot. Practicing every day helped, learning from all the seniors last year and since freshman year.
Playing lacrosse has aided Lauren Gillies in staying in peak shape year-round as well. "During the fall I train a lot with field hockey and then I did club lacrosse in my freshman and sophomore year," Lauren Gillies noted. "Both sports are pretty similar, but the finishes are different." It still correlates with teamwork, and everyone has to work together. There are many more rules in field hockey and stuff you can't do, but I think field hockey is less contact.
In 2019 the Golden Hawks were 5-13, followed by a 5-9 record in 2020 and this season hovering near the .500 mark at 6-8-1. An experienced group stacked with 15 seniors on the team. So far, River Dell has encountered an up and down season, winning the first game, followed by three straight losses, then a win, and another three-game losing streak. River Dell went on to win another game, two straight and tie followed by a three-game winning streak.
A pair of juniors has produced solid numbers in junior Kylie Hay with six goals, three assists, and 15 points. Junior Marisa Schoenberg chipped in with three goals, six assists, and 12 points, while senior Amanda Shapiro added two goals, six assists, and ten points.
"It was challenging at first, I think now we get the hang of it and started capitalizing on our opportunities," Lauren Gillies cited. "We had a pretty hard schedule in the beginning but now playing more easier teams and helped out."
"Kylie(Hay) was on varsity last year too, she was on the first line with me and we were able to well together because she has the same speed and great vision of the field as me and we had a lot of fast breaks." "Amanda is new to varsity this year, I haven't really played with her yet but she is doing great and the same goes with Marisa."
The program's recent success and players excelling on the field Lauren Gillies points to the leadership from Head Coach Jessica Rickershauser. "She has been amazing, very thoughtful and helps the team whenever we need it." "She always makes sure that we know what we're doing and instead of yelling at us when we're doing something wrong she will correct us and tell us how to fix it." That's been great. Honestly, I have loved her being my coach for the last three years in field hockey and lacrosse.
With the 2021 season winding down and her high school field hockey career drawing to a close, Lauren Gillies has begun to reflect quite a bit on the last four years at River Dell High School and putting on that Golden Hawks uniform on
"It represents a lot, we're a great community and culture and everyone here is so close." "It's crazy to think how far I have come with field hockey and only started playing since my freshman year." I have loved every moment of it, I have great memories, and made friends through sports.
"My sophomore year we went into double overtime, and I was able to score the game-winning goal and that moment was incredible." "Everyone supports each other, sometimes we get the soccer teams come to our games which is every enjoyable and it fuels us to be a little bit better and play harder."
Most important to Lauren Gillies these past four years at River Dell High School has been the support from her family. "My parents' come to basically all my games which I think is great and been very helpful to me," Lauren Gillies said. "My brother doesn't understand field hockey but he would always show up and help out." Ryan(Gillies) and Jack(Gillies) are also at my games, as well as my grandpa, so it's good to have those family members close to me.
In closing, Lauren Gillies offered this advice to younger kids and athletes that are looking to play field hockey, "You just have to keep trying, when I first started I didn't think where I would be and to be able to pick up a sport like this and fall in love with this." "You just have to try new things and see where it takes you which has been kind of the way that I have been going through this."