Senior James Monaco caps off stellar baseball career at River Dell High School
Image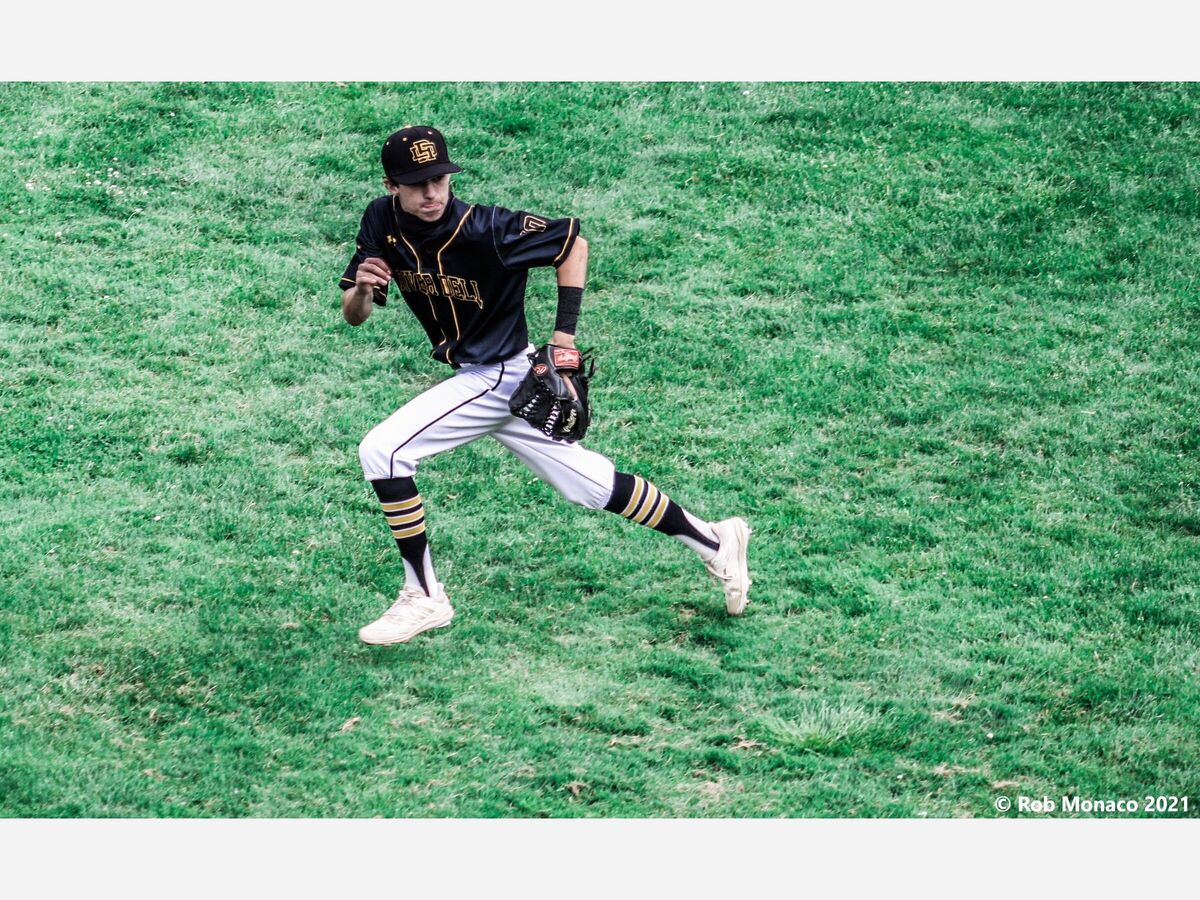 Growing up in Oradell, James Monaco played soccer, but once Monaco entered sixth/seventh grade, he pivoted towards baseball. Playing in Little League, Monaco cherished his last season significantly. Certain aspects of the game are what drew Monaco to the sport.
"The strategy and the technicality of the game, not everyone's able to click with it and I feel that like it was something that I've always intrigued by," James Monaco described. "Little things along with way, maybe if I'd make a good play the coaches on the other team would compliment me and those things were huge for me." Just getting confidence in a sport that people might not think of much of it.
One player from Major League Baseball that inspired Monaco most and paid close attention to was Mookie Betts from the Los Angeles Dodgers. "The last couple of years this guy's been on a huge stage, he's like's 5'9 or 5'10 and not the biggest dude but he's super popular." "He was told he was too small and he made it regardless and that all kind of spoke to me."
By the time Monaco reached River Dell High School, Monaco had played on the freshman baseball team. Hitting in the number three hole and starting middle infielder, Monaco flourished on the diamond leading the team in hitting with a .541 average, 26 hits, 17 runs scored, striking out just once the entire season, and compiled ten multi-hit games.
There was no sophomore jinx for Monaco as he ascended to the junior varsity team, where he was a starting middle infielder, batted .538, and led the team in hits with 24.
"The big thing for me freshman year that it was a core group of guys then JV would kind of get split up that was a little tough," James Monaco explained. "It just came down to me understanding what I'm capable to and being confident."
Displaying a solid work ethic, Monaco has played club baseball since 2013. Joining the NJ Thunder in 2016, the team won the 2020 Suburban Championship. In addition, Monaco worked out with Time to Sign. With the COVID-19 Pandemic wiping out the 2020 high school baseball season, Monaco still was able to keep playing and skills fresh.
"I have played with a lot of kids since I was 13 years-old, we won once before and it was the first year I was there," James Monaco noted. "Last year was really special, we lost the year before and the fact that we were able to play for something last season as big as a championship was special."
Heading into the 2021 season, Monaco encountered a bump in the road early on, pulling a quad in one of the team's scrimmages. Initially penciled in at 2nd base, Monaco shifted to playing in the outfield. For Monaco and the rest of the Golden Hawks varsity baseball team, the opportunity to play this despite COVID-19 meant so much more.
"I'm not the biggest guy, it was a lot of practice and technique," James Monaco mentioned. "I was running during one of our scrimmages and pulled my quad and there was a lot of discomfort." I'm playing second base, I wasn't super comfortable for a couple of games, so I had to go to coach(Dennis Sasso) and say this wouldn't work out. That experience helped me this season and allowed me to stay on the field and help the team, which was a big deal.
"The first practice was on April 1st, we were on turf that day and it was cold and wet." "The big thing with me was playing together with these guys since I was 12 and 13 years-old and I just wanted to give it my all." I was thinking treat every game that it could be your last with COVID still in the back of our minds.
Despite losing their first seven out of games in the 2021 season, the Golden Hawks team managed to end up with a 12-15 record, reaching the finals of the Bergen County Tournament and securing a first-round game against West Milford in the NJSIAA Sectional Tournament. A team stacked with 15 seniors, James Monaco, excelled in his final season at River Dell, leading the team in hitting at .349 with 30 hits.
Furthermore, Monaco had 15 RBI's, scored 21 runs, three triples, five RBI's, an on-base percentage of .446, an on-base plus slugging percentage of .923, and a perfect ten for ten stolen bases. Posting these stellar numbers led Monaco to earn Big North Second-Team All-Division honors and the River Dell Diamond Club Scholarship winner.
"This past winter, I was just working on getting stronger, I was able to get a few more extra-base hits, doing whatever to help my team win, and that was the goal," James Monaco said. "I kept telling myself that I wasn't overthinking, was confident as long as I put the work in it'll pay off and just at the end of the day super gratifying to see the work pay off. Just getting the recognition in the press and (River Dell) high school is unbelievable.
"I think the character of our team kind of started after 1-6, we started getting rolling and Coach (Dennis)Sasso keeping us pumped up." "Sasso would talk us, we have had him for a couple of years in school because he's a teacher as well so that relationship and comfort level was huge." The speeches and just being comfortable enough to step up, we all got each other's backs.
With his baseball career at River Dell coming to an end in the first round to West Milford of the NJSIAA Sectional Tournament, James Monaco was very grateful for the administration, athletic departments, and students' support.
"The school's backing behind the team was huge this year," James Monaco described. "The biggest thing I noticed started on senior day and amount of people that came to the games and teachers'/faculty that I've known for years." That's something you don't always get outside of high school, and it was a big deal for me; I feel it personally helped me rise to some of the occasions, and it was just awesome.
However, Monaco's most prominent supporters are his family, especially his Mom and Dad and three brothers. "The family is the foundation; since I was ten years old, my Dad has come to every tournament/game, and that's great." "My Mom always keeps me competitive the way I play and pushes me to be the best I can on and off the field." If there is a game I'm fooling around, she is the first person that snaps me out of it and says, James, come on. My brothers, we all have a sport we're focused on; at the end of the day, they're my biggest fans and always the first guys there for me when I get home."
Having graduated from River Dell High School, Monaco savors all the moments growing up with his friends. "We found a picture from our kindergarten class, we recognize how special these years have been, and it's awesome," James Monaco noted. "The transition of middle school with Oradell/River Edge, growing up rivals and coming together." "For the first couple of years being together, I had to prove myself a little bit, but once we were thrown onto that same field together, it was all out the window, and we're a team, and that allowed us to become close friends.
Now Monaco shifts his focus to college, deciding to attend Alvernia University in Reading, Pennsylvania, where he will continue to play baseball. "Alvernia(University) is one of the schools that we were able to figure out the financial situation, what they had to offer, checked the boxes and I felt could be a home for me," James Monaco said.
Monaco offered this advice to younger kids who want to succeed in baseball in high school and eventually college, "Don't let other people say you can't, you know your ways and the only way if you want something is to chase success because if you don't you fail." "Another thing with success is not again someone who might not work as hard they might succeed and you won't but you got to chase it and regardless of whether you succeed or not you at least tried."